Winter is coming... and with it comes the planning season for new homes breaking ground in the spring. With the months of lead-time necessary to properly design and price a home, the winter months offer a great time for this indoor work to be completed while the weather outside is too cold or wet for residential construction. Finding a suitable building site for a custom home has gotten considerably more difficult over the past few years as our custom builder clients are acutely aware, but thankfully there are several new developments underway that will provide a variety of price and lifestyle options in time for the 2021 spring market.
Fincastle Farm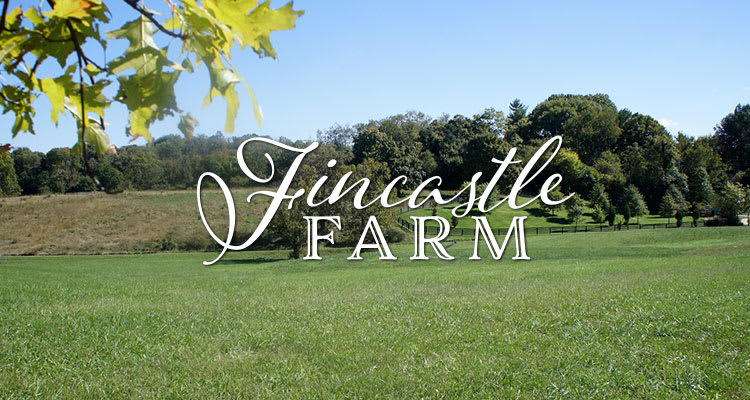 Completion of Section 2 | Only 4 lots remaining in Section 1
Fincastle Farm is located on Wolf Pen Branch Road in Prospect and is part of the original Fincastle Farm Estate previously owned by W.L. Brown, Jr. This exclusive estate home community situated on 70 acres of gently rolling farm land features only the finest architecturally designed homes built by some of Louisville's best custom home builders. All homes and all exterior elevations are required to be timeless in design and the recent completion of Section 2 brings the availability of the stately, 5+ acre estate lots overlooking Harrods Creek **with water frontage** to the market. The road is complete and utilities are going in now so treat yourself to a Sunday drive through some of the prettiest land in Jefferson County! More details at fincastle-farm.com
Enclave at Goshen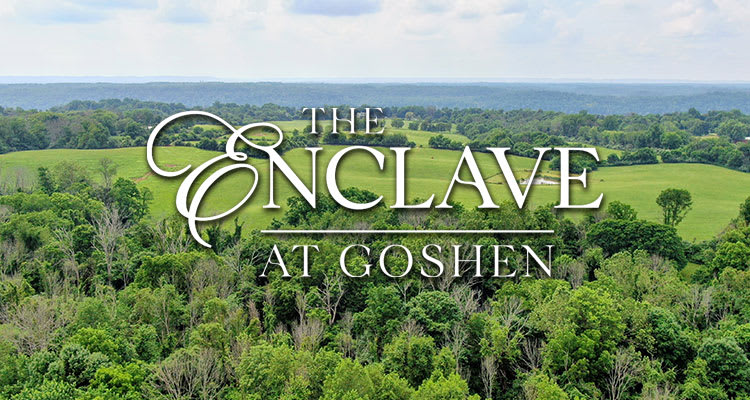 New Entrance | Two Homes Breaking Ground
Speaking of stately estate lots, the Enclave at Goshen sits on 75 acres of gently rolling land in a pristine wooded setting and features exceptional home sites ranging from five to sixteen acres. Nestled within the award-winning North Oldham County school district, the Enclave at Goshen features incredible countryside homes designed and built by leading local luxury builder, Wescott Construction. All homes and exterior elevations will be timeless in design and feature only the finest architectural finishes, both inside and out. With the completion of a new entrance and two new homes ready to break ground in the next month, expect to see this exciting new development take shape in early 2021. More details at enclavegoshen.com
Olmsted Place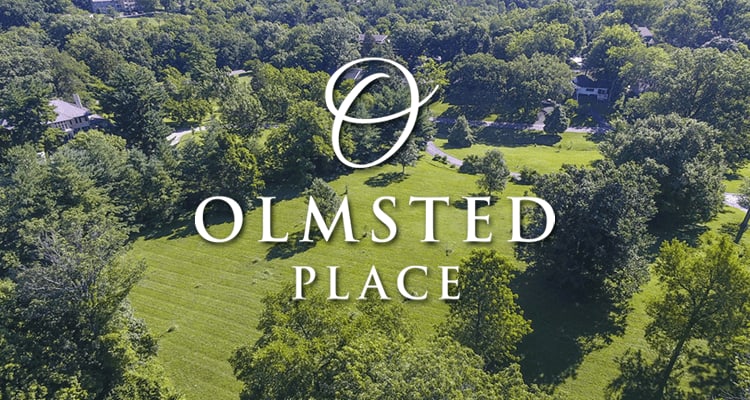 Development plan approval | Near Cherokee Park
Introducing the Highlands' newest and most exclusive estate home development designed and built by RLM Construction Company, offering pristine acreage with premier residential building sites in the heart of the Highlands. Situated just steps from the gorgeous grounds of Cherokee Park, the spacious home sites have been thoughtfully designed to complement the natural beauty of the nearby parkland, creating a custom building opportunity unlike any other. Located on one of the area's most beloved streets and tucked between stunning historic residences, this unique lot will allow residents to own a parcel of local history, while still affording the luxurious finishes and modern updates of today. All homes and exterior will be timeless in design and feature only the finest architectural details, both inside and out. With residents able to immediately begin enjoying the countless amenities, restaurants and businesses of Bardstown Road, this stunning acreage is not to be missed. Development plan approval was just secured in October so look for site work to begin winter of 2020 with new lots available for construction by the summer. More details at olmsted-place.com
Ready to get started?
If 2021 is the year for your new build, give us a call and we'll help you walk through the process. As the #1-selling team for lot and land sales over the past decade, we have the market experience, builder and developer connections, and new construction expertise to make your building process as smooth as possible!