April 3, 2020


The first quarter market stats are here and what a wild ride it's been. The year kicked off with a bang and was on pace to be the best spring selling season on record before COVID-19 spread to American shores and brought with it mass quarantining and the closure of most of the US economy. Due to the tremendous momentum gained in January and February, high-end home sales ($400k+) slightly outpaced the record set in 2019 with a 1.9% gain in the number of homes sold year-over-year (YOY). Prior to the pandemic, the market's strongest headwind was a which was reflected in a 10% decrease in the number of sales in Louisville's traditional East End and urban markets covered in this report, but a strong showing of closed transactions in Shelby County, Fisherville, and other surrounding markets were enough to eke out the modest gain overall.

The strong pre-coronavirus demand helped push the median sale price per square foot to $182.66, a 2.4% increase from 2019. Of course, the most notable portion of the quarter was its last two weeks once social distancing measures were put into place and business and consumer activity slowed down. While the sample size is small, the early results show a ~40% decrease in the average weekly number of sales occurring in the two-and-a-half weeks since March 15th. This is not surprising as the high level of uncertainty in the market can lead buyers to put their plans on hold, but real estate differs from the equity (and other) markets in a significant way in that transactions are normally tied to other major life events (births, deaths, marriages, divorces, empty nest, new promotion, downsizing, etc.). While it is possible to put the decisions from major life events on hold for a short while, eventually life go on and the events precipitating the purchase or sale continue which leads to residential real estate activity.

It's important to note that not only are buyers on the fence, but many home sellers are withholding their listings during this uncertain time, at least those sellers who don't have to move immediately. This will likely lead to an influx of inventory later in the season than normal as pent-up listings come on the market at once. This may put slight pressure on pricing with the increased competition between sellers, but with inventory levels near all-time lows the market has never been better prepared to absorb a large influx of new listings so any pricing pressure should be minimal for our market.

Curious how your neighborhood did? Click the link below for the full report and feel free to reach out with any questions on how the current market conditions impact your plans to buy or sell.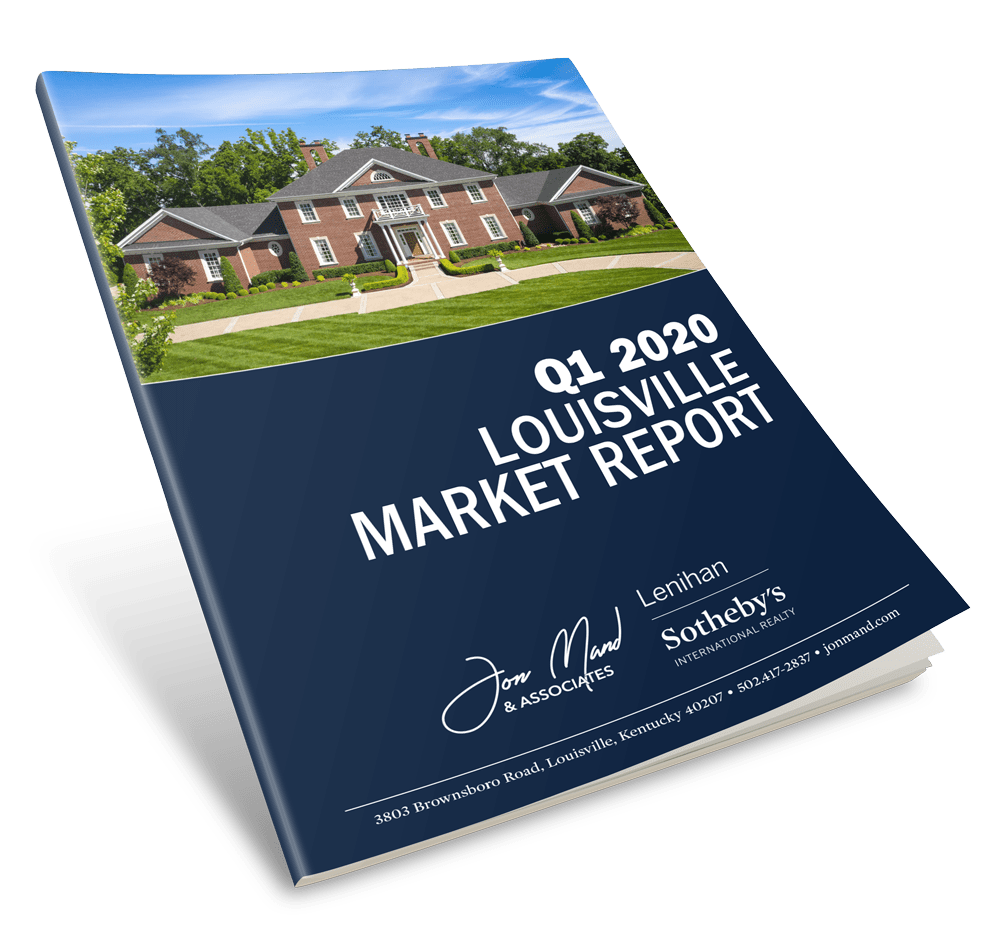 Download a full PDF version of the current report​​​​​​​

Our report compares market performance to the same quarter of the previous year. Information is summarized to help you best understand market activity so you feel confident making informed real estate decisions.
DOWNLOAD NOW